Cabinet Design & Fabrication Services in Mt. Laurel, NJ
---
Providing residents in NJ with stunning, high-quality cabinetry for their kitchens, bathrooms and beyond!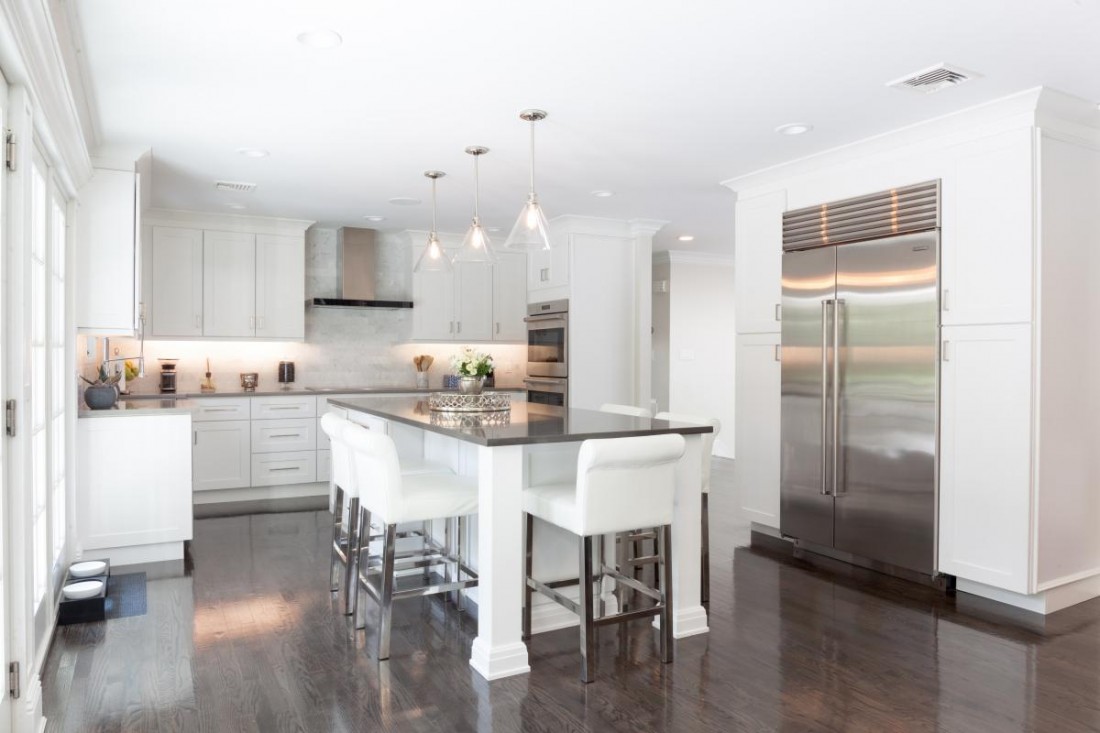 The kitchen is no longer merely space where the family cook prepares and serves delicious meals. Now, kitchens must meet a multi-purpose function and give homeowners a comfortable space to cook, entertain, have quality family time before school or work and escape daily routines to have a relaxing moment with a cup of herbal tea. C&S Kitchen and Bath strives to provide you with the perfect kitchen cabinets to keep your multi-functional space organized and beautiful. We offer start-to-finish designs and installations with friendly service and, above all, the highest quality kitchen cabinet selections. Get your free in-home estimate today!
Cabinet Selection Galore!
---
C&S Kitchen and Bath offers a variety of cabinets for any budget and vision. Our vast range of kitchen cabinet styles and finishes make it easy to find the look you're dreaming of. We know how stressful it can be for you to plan a kitchen layout and the styles of the cabinets. That's why we offer the world's leading 3D kitchen design program, 2020 design, to help you. You can see your kitchen layout and cabinets before it's installed in your kitchen. Best of all, it is free! We give you peace of mind so you can focus on more important things in life. Contact us today and see what our team can do for you.
Add More Value to Your Kitchen with Custom Cabinets from C&S Kitchen and Bath
---
A well-designed kitchen will add value to any home. Every homeowner is looking for a home that has a stylish, well-designed kitchen, which is why the most important home remodels is generally the kitchen. If you are planning on selling your home or you just want to increase your home's value, then the kitchen is the best way to make it happen. Many homeowners put a kitchen remodel on the top of their dream to-do list, but it often gets ignored for other, smaller projects. For many people, the cost of remodeling a kitchen is not easy to fit in their budget, forcing them to just live with what they have. But without affordable options. you don't have to wait for anymore. Get started on adding more value to your home now by talking to an experienced team member at C&S Kitchen and Bath today.
---
Call us today at (856) 222-0855 to schedule your in-home estimate and kitchen design!